Fully Customised Selfie Photo Booth
SG Clean Day was held as tribute to the cleaners who helped to keep our public spaces spick and span on a daily basis. It was a chance for the public to show our gratitude and heartfelt thanks to these unsung heroes who made our daily commute to work and school a pleasant one.
We were honoured to be a part of this event and provided a fully customised selfie photobooth for our client. Commuters were able to snap a photo at our selfie photobooth and proceed to write their thanks and well-wishes on the photos taken, at our social sharing kiosks. They were also able to decorate these photos with cute stickers. Four social sharing kiosks were set up to accomodate the large number of commuters passing by our booth at Pasir Ris Bus Interchange.
A PDPA notice is also displayed before they sent these photos to their Whatsapp or Emails. If you fancy a fully customised selfie photobooth such as this one for your event, do contact us to discuss further by clicking the button below.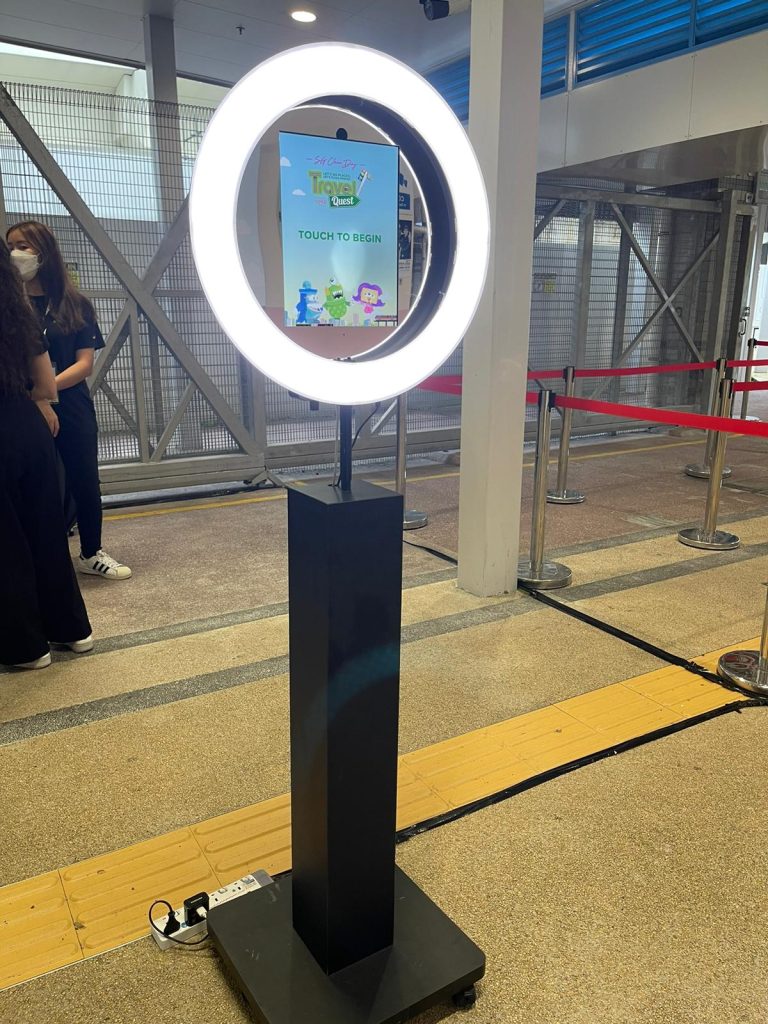 Check out our quick demo below!