AI Photobooth - The First and Only in Singapore
Printaparty is the first and only company to introduce AI photobooth in Singapore!
Our AI-powered photobooth is the perfect addition to any event. Utilising the latest in deepface and faceswap technology, our AI photobooth can instantly recognise and identify individuals, ensuring that every photo is perfectly framed.
With faceswap and deepface technology, the AI photobooth can swap faces between a portrait, celebrity or cartoon with individual picture, creating hilariously unforgettable photos!
With Deepface or Face Swap Photobooth, our AI technology has advanced facial recognition capabilities to identify the features of the user's face and employs a face morphing algorithm to blend the user's facial features with those of the chosen celebrity or famous person. This algorithm ensures that the resulting morphed image is a convincing blend of both faces, capturing the unique characteristics of both the user and the celebrity. 
The morphing process takes into account factors such as lighting, skin tones, and facial proportions to create a seamless and realistic final image. This attention to detail is essential to make the morphed image appear as authentic as possible.
Users step into the AI photobooth and follow prompts to choose a celebrity they'd like to be morphed into. They might be presented with a list of popular celebrities. As the morphing process takes place, users can see a live preview on a screen within the photobooth. The result photos will be generated within seconds! Photos will then be printed out automatically for users to bring home. They can also share these photos immediately via Whatsapp or Email. 
AI photobooth experience is an entertaining way for users to see themselves in a new light and share amusing images with their friends and family. This feature can be particularly popular at events where attendees are looking for a lighthearted and memorable experience.
Our AI photobooth was first launched abroad during the Virtually Versailles exhibition in Macau. Read more about the event and our special project here!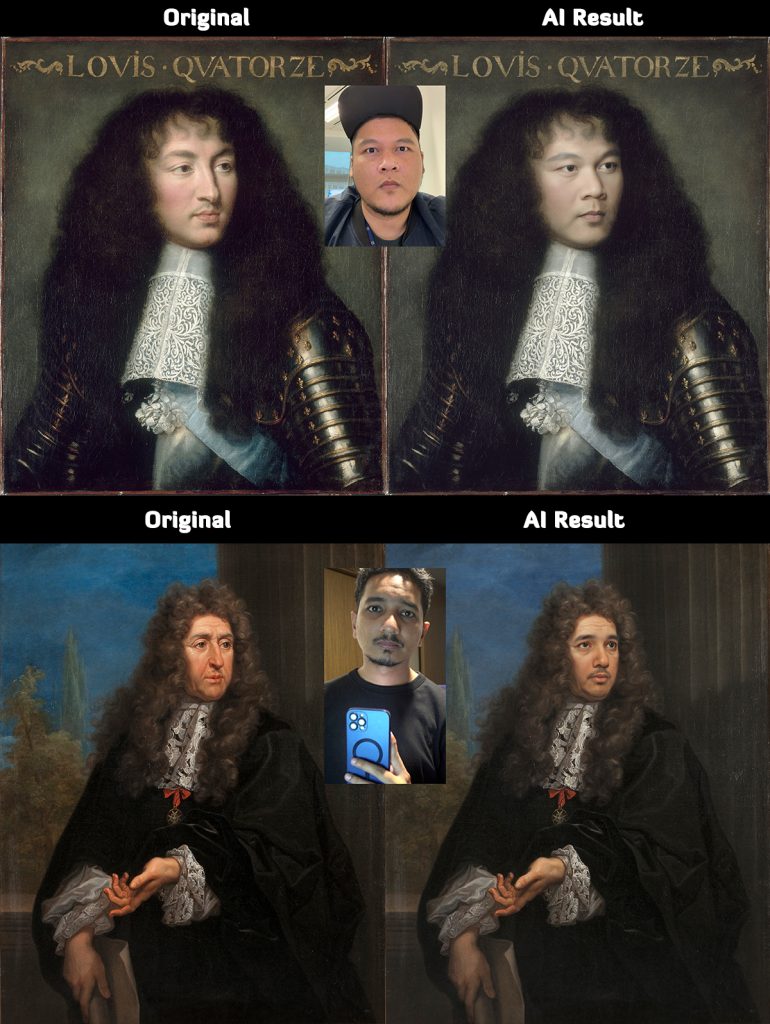 What's Included In Our Package