Printaparty provides instant print photo booth and video booth
in Singapore with instant sharing to Whats App
We started in 2013 with a single service – Live Instagram Printing. Being one of the pioneers to introduce such a service in Singapore, our business rapidly grew and later expanded to many other novel and innovative photo booth experiences. Our logo is reminiscent of Intagram's old logo – a polaroid camera symbol with a rainbow stripe on the left side – with a photo being printed out. This reminds us of our humble beginnings and the Instagram Printing service that has successfully led to where we are today. 
So why choose us? We write our own software & fabricate most of our photo booths. This provides us with greater flexibility to customise solutions that align with your marketing strategies, or cater to your unique event needs. We have 10 years of experience working in the industry and over 20 years of experience in programming and photography.  We also have a strong portfolio of satisfied clients. We believe in maintaining high standards of professionalism and high quality service to ensure that your event is a success!
We are the only company in Singapore that allows users to send photos and videos taken at our booths to their Whats App instantly. Why is this special? This allows you to promote your brand and include any marketing information in the Whatsapp message that accompanies the photo (see example on the left). This is also useful for private events and weddings where couples can send a personal message to thank their guests as they receive their photos.
We can include a PDPA notice on our sharing kiosks so as to acquire users' consent on allowing our clients to send further marketing content to them in the future. Otherwise, all data will be automatically destroyed after the event.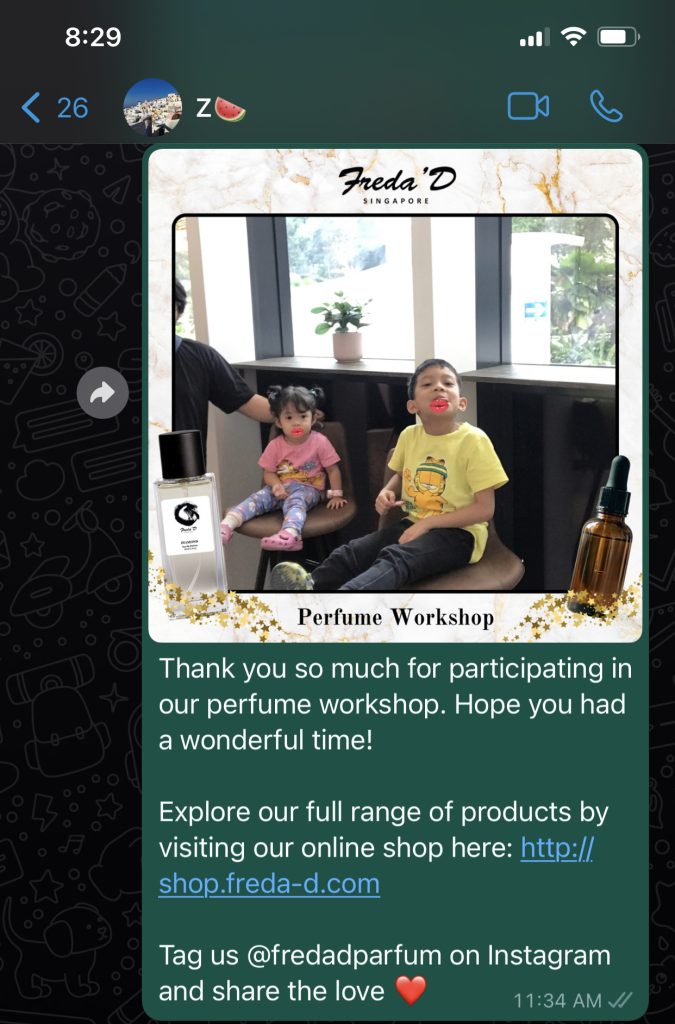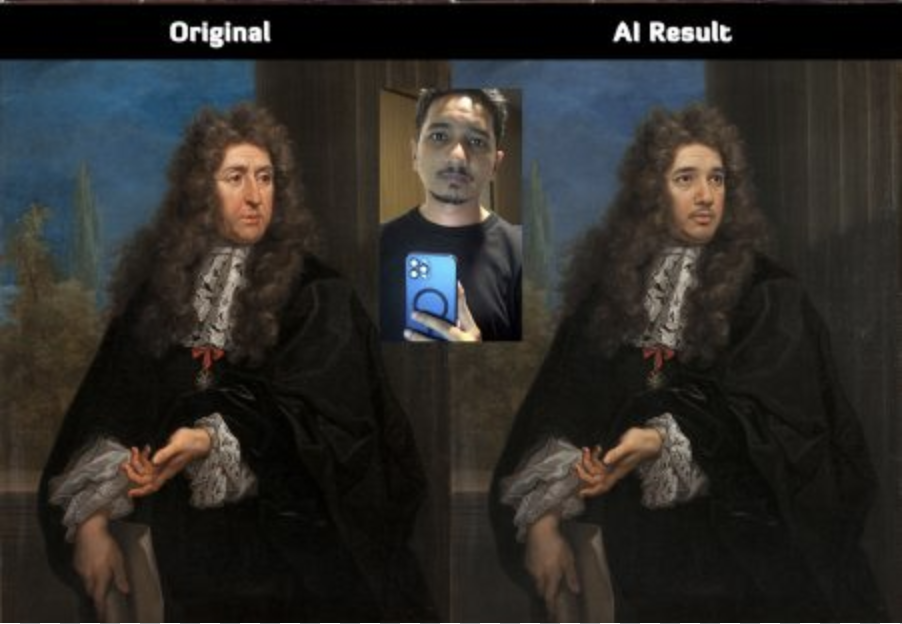 AI Faceswap Photobooth in Virtually Versailles Exhibition 2023, Macau