Our photo booths are now mobile with the Selfie Roamer! This is the perfect solution for events with a large number of participants or events that takes place at a large space.
A traditional photo booth will not suffice as not everyone will be able to congregate at one spot to take their photos. With our Selfie Roamer, guests do not have to come to us but we will come to you! Our friendly staff will be roaming the event to encourage your guests to take photos.
You will have the option to take photos, AR, Boomerangs or GIFs. Best of all, you will be able to receive a soft copy photos/videos immediately via Email or Whatsapp! This makes sharing on social media a breeze. The overlay on these photos and videos are completely customisable. You may also choose to add on instant photo printing service to the roaming photo booth.
Interactive and eye-catching!
Our Selfie Roamer has a brilliant multi-coloured LED halo that glows in the dark and is easy to spot. We will be walking around and interacting with your guests wherever they are.
Your Brand Ambassadors
With our roaming photobooth, we can also be your walking brand ambassadors during roadshows and exhibitions. We can help to pull in customers or traffic to your store or booth. 
Our past clients have engaged us to help promote their brand while taking photos of the customers. With their consent,  you are also able to Email or Whatsapp them a personalised message together with their photo. 
This will allow them to learn more about your brand or latest promotions. Customers can also opt in to keep updated with your latest product offerings.
We have done similar engagements with our clients such as MINI at the Singapore Motorshow 2023.
Chat with us today to learn more!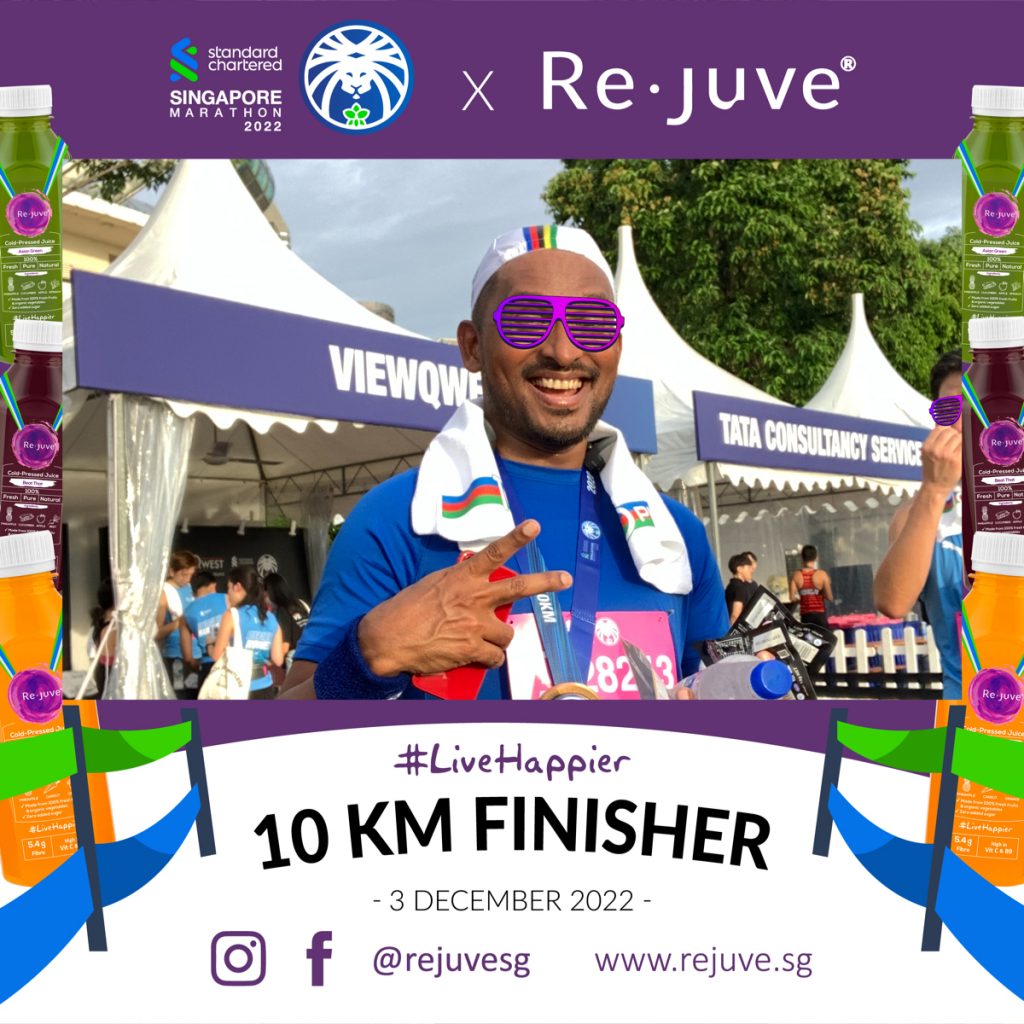 Check out our video demo!
Our Selfie Roamer first appeared at several events in late 2019 – a Christmas event in Asia Square and the 'Countdown to 2019' Party at Grand Hyatt. Our client was extremely pleased with the service. In addition, we received many positive feedback as well as bookings for the following year. Check out the video below for a quick demo and highlights!
What's Included In Our Package
Guests are able to print multiple copies of the same photo so everyone gets to bring home a copy.
We will provide you with a link to our online photo gallery where you can view and download soft copy of photos at your convenience.
You can customise the overlay, also known as, border or frame of the photos with your event specs or company brand.
We will have at least 2 Printaparty staff to assist your guests when taking photos at our photobooth