UV Glow In The Dark Photo Booth
The UV Glow In The Dark Photo Booth a.k.a Neon Photobooth is a brand new innovation from Printaparty!
Our photo booth is installed with special UV light or black light that will give a unique photo booth experience you can offer your guests especially if you are planning a neon themed event!
Our team designed this photo booth due to our love of light sticks, glow in the dark paint and the rave parties in our youth.
Our UV Glow photo booth is also perfect for club events where the entire venue is dimly lit and UV / black lights are already installed. Don't have a dark room? No problem, we can build and install one for you at your venue!
Tell your guests to wear white or neon coloured clothing and glow like the moon and stars against our dark glittering backdrop. We will also prepare glow in the dark props for you and your guests to enjoy. Enquire with us now!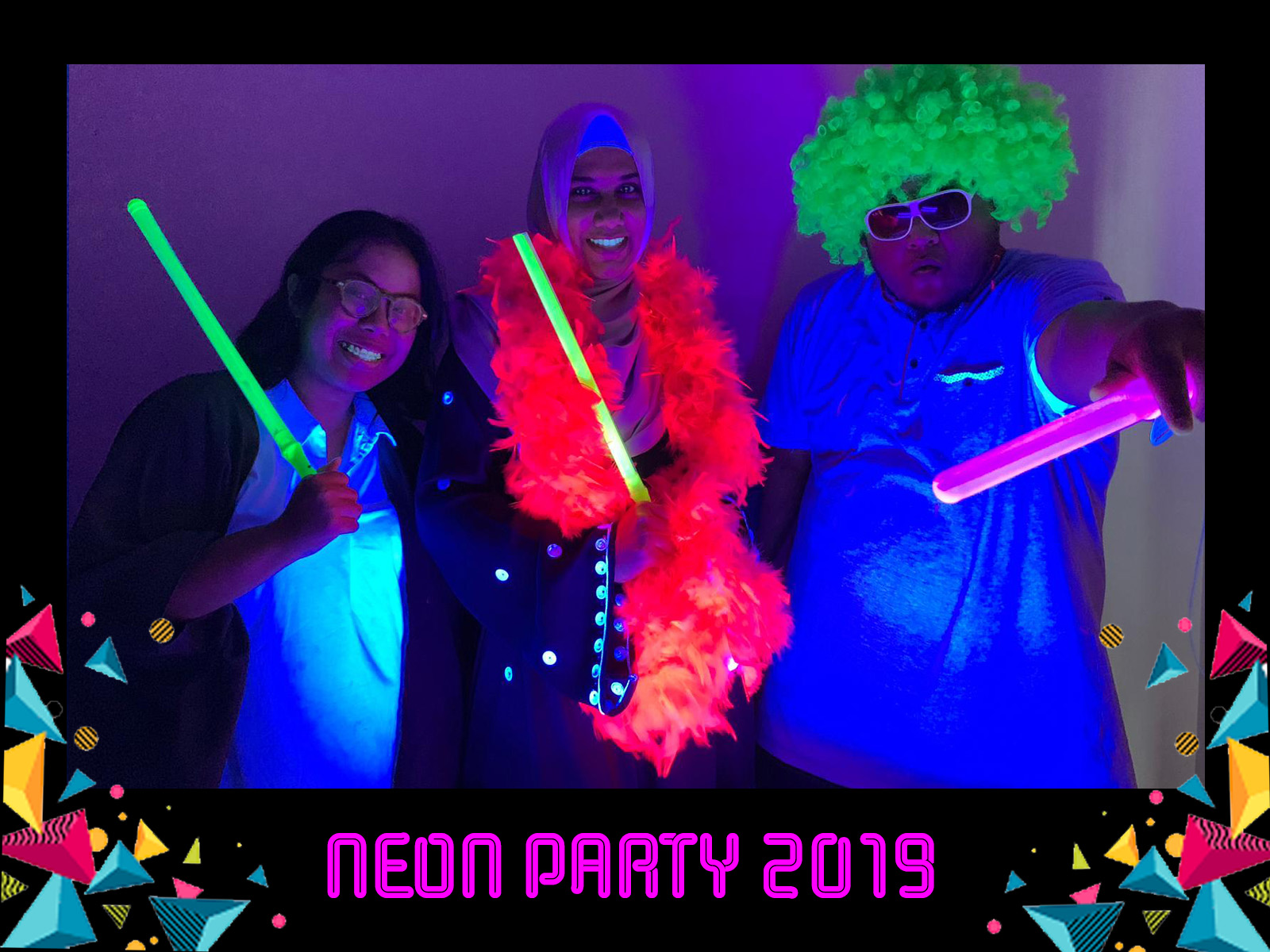 What's Included In Our Package