Animated prints with magnets
FILA engaged our team to customise our Animated Prints Photo Booth for their launch of FILA x have a good time special capsule collection. More deets of the event can be found in this article published by SG Lifestyle.
The launch took place over 3 weekends at 3 FILA stores at ION, Jewel and Vivocity.
Our client wanted to completely customise the look of our photo booth so we wrapped it up with a custom 'Have a Good Time' stickers and pair it with a fully custom wall backdrop. A matching vinyl sticker was also placed on the floor to mark the position where customers can stand and take their photos.
In every session, customers will pose for 3 takes and these 3 images will be pieced together into a GIF. Subsequently, customers head over to our social kiosk so as to Whatsapp or Email themselves a copy of the GIF for easy sharing on their social media accounts.
At the same time, our team printed our their images and assembled them into a lenticular photo print. Client also wanted a magnetic sticker backing for these prints. They were really the best door gift for every customer who entered the FILA stores, especially those who bought items from the collection. It was also a hit among media personalities and influencers who graced the event.
If you're looking for a similar set up for your upcoming event, do contact us for more details!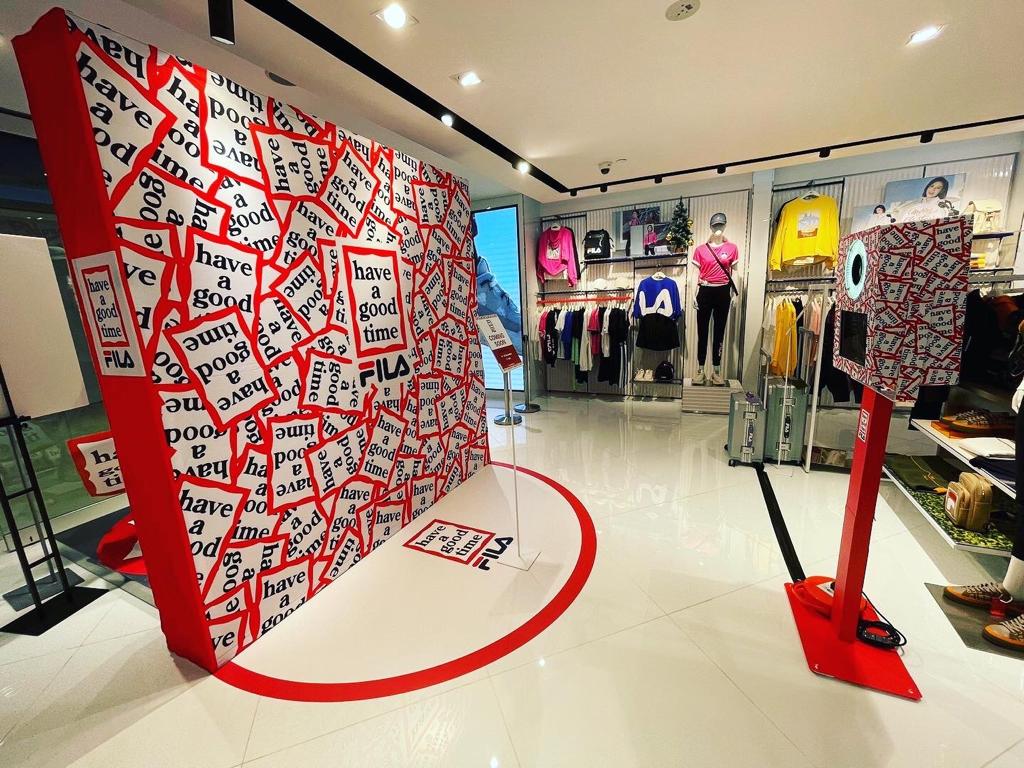 Check out the snippet below!