Fully Automated

Classic Instant Print Photo Booth
A photo booth is a must-have feature at any wedding or corporate event. This helps to keep your guests occupied and entertained. You may find many companies offering photo booths in Singapore and some at very low prices. However, these companies do not present you with a professional setup and high quality service like we do.
We care about making you look good. As such, our equipment is professionally concealed in custom designed enclosures. We make sure that our setup is clean and tidy. Our team will conduct safety checks to ensure that there are no loose cables lying around or other potential hazards. We will provide you with the best quality of props and not laminated ones printed from home.
Our photo booth is suitable for many corporate events like Dinner & Dance, roadshows, runs and private parties like birthdays, weddings and solemnisations. It has also been a part of retail and F&B stores for extended periods of time.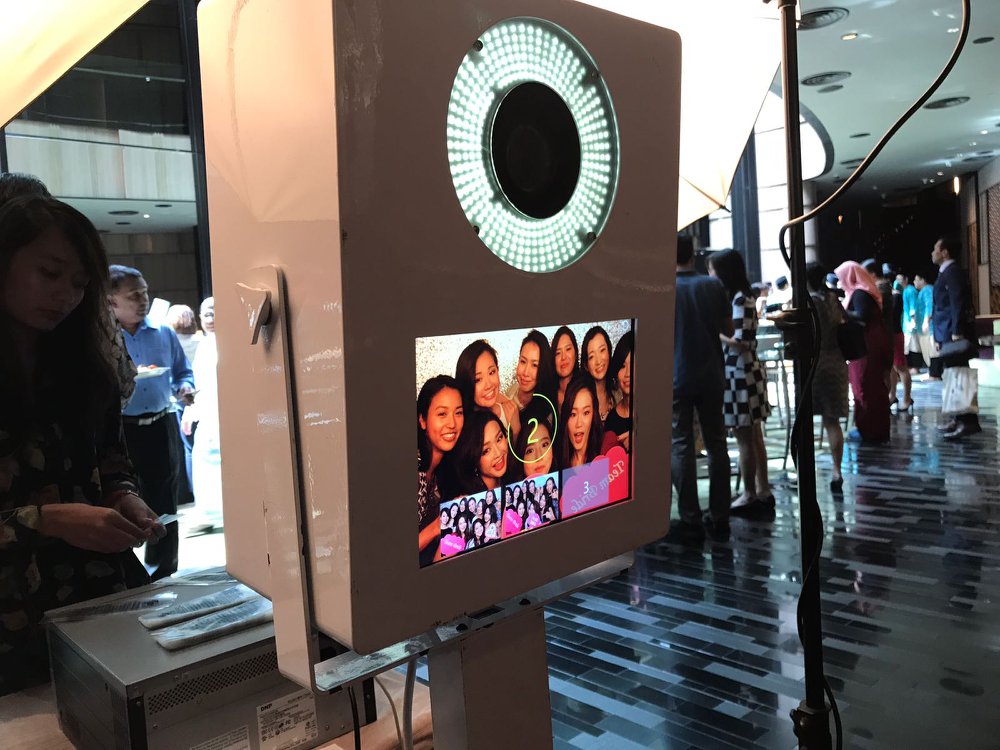 Check out a quick video demo below!
If you are not keen in reading, below is a video demonstration of how our Photo Booth and Social Kiosks work. We have collaborated with NARS at a product launch and our client was very satisfied with the service rendered. Users were also able to share the photos taken on Facebook.
What's Included In Our Package